Today was just a great day!! It started off with this......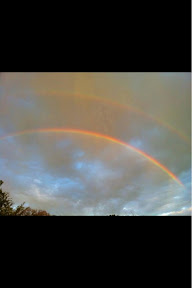 I delivered the muffins that our group of Mom's made for all the staff at Barrett's school. We have such great teachers and we do something each month to show our appreciation. I had a great lunch date with a friend. Then it was early release for the boys.
This sweet man had his best day yet at school, he didn't cry all day which is SO comforting!!
Barrett brought home a straight A report card!!
We had parent/teacher conference today and heard great things from Barrett's teacher, which makes me super proud!! While l was at the school waiting for his teacher, I found this......
Haha! Talk about a laugh, his name makes him feel "fancy"!! Love it!! Such a great day!!! Hope y'all's was blessed!!