Happy Valentines everyone!! My hubby & I are in Dallas for The Pioneer Woman's book signing and dinner! My sweet parents are home with my other sweethearts!! Thanks Mom & Dad!!
I am super excited about meeting Ree...and a night away with my sweet husband!!
In the meantime here is a sweet treat!!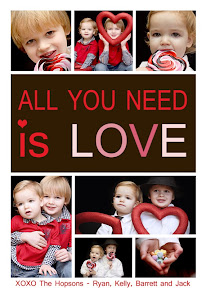 Happy Valentine's Day from the Hopson Family!!