On Wednesday my Moms 2 Mom group was cut short when Jack got sick : (. As we were leaving Ryan called and said that my new car was in at the dealership.
Since I saw it at the Dodge meeting in December, I have been waiting for the new 2011 Durango to arrive!!
Jack and I headed up to see it! I have been driving Expeditions for a while. Since we sell both Ford and Dodge, I decided to try something new.
Here it is!!
I love the new look of the Durango, it is super nice!!
The boys like it too!!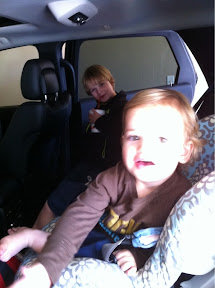 - Posted using BlogPress from my iPhone