Today was a wonderful day!! First and foremost
Baby Preston
had a successful surgery!! Praise the Lord!! This little man is a fighter!!
Secondly, and this might sound terrible, but I had a "me day"!! Jack's MDO started back today. I took full opportunity and had a mani/pedi!! Next I made a Hobby Lobby run for a project i'm attempting. Yay!! I then met my friend Ashley for a fun lunch. We are so much alike, we could talk forever I think!! I so enjoyed our lunch!!
After lunch I had to pick the boys up. We headed back to Tyler because I didn't finish all my errand earlier! We made a few of the usual stops Tarjay and Starbucks! It was a great afternoon.
Here is a glimpse of my project.....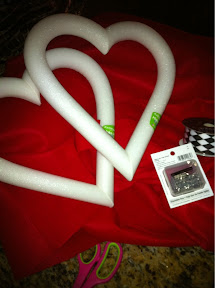 I have to cut about a million of these......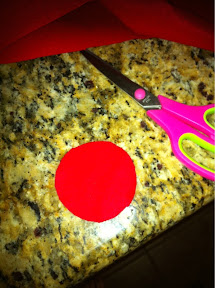 Wish me luck! I'll post pic's of the "hopefully" finished product later! To top off this wonderful day, it's a great t.v. night!! I am one happy girl!!!
- Posted using BlogPress from my iPhone