This post covers our short week before Thanksgiving. The boys both had Thanksgiving feasts at school on Tuesday, here are my little Indians.


Jack LOVED his outfit, I had a hard time getting it off of him. I actually had to hide it!!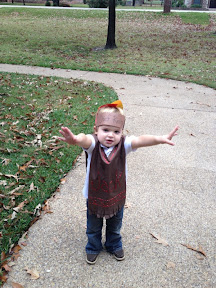 Tuesday evening we attended our friend Will's 7th birthday party. He had a cookout and then a hayride through SantaLand!


Barrett and the birthday boy, Will!

All the BOYS.....ready to go on the hayride!!


My sweet boys and I bundled up on the trailer for the hayride!!

On Wednesday we had our Thanksgiving lunch at the Dealerships. I cooked
(by overwhelming request)
green bean bundles and pumpkin dump cake. The boys were so excited to go to the dealerships, it's like a huge amusement park for them! HA!!



Yes.....this is Barrett's idea of fun. After he and Ryan fried up a TON of venison he thought it would be fun to mop the shop. Really?!? For some reason he loves to work in the shop, but if I asked him to help at home I would get a totally different reaction.

We have so much to be Thankful for this year. We have wonderful employees that work so hard and we are SO grateful for each and everyone of them!! After a wonderful, HUGE assortment of great food it was time to head to Rough Creek to get ready for the BIG day on Thursday.
More food....if that's possible.