On June 29th we headed back to the beach for our annual 4th at the beach!! We had a great house rented in our neighborhood for this year's celebration!! The Self family rented a house in our neighborhood also, it was great because Barrett had Riley to play with! We had a FULL house it was so fun, we had SuSu & Big B, my boys and I, Christie, Cragg & Mims, Julie & Kathy (my aunt and cousin), and Anna!! Whew!! The boys were sooo looking forward to our annual fireworks show at the Jacobs/Kerwin houses. I have mentioned last year, a group of us all chip in and some of our friends, who have a fireworks licence get a TON of fireworks for a huge show on the 4th. It is really one of the best shows I have seen!! It is like a professional show!! This year was no different, Barrett went with all the guys to help set up the show. We actually had the show on the Friday night before the 4th because there was a ban after Friday for no fireworks, bummer!! Texas needs some RAIN!!!! No worries, we blew it out before the ban, literally!!!!
Just some of the fireworks!! They all wouldn't come close to fitting in a picture, B was in heaven!!! Let the show begin!!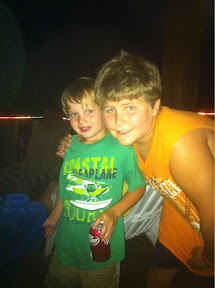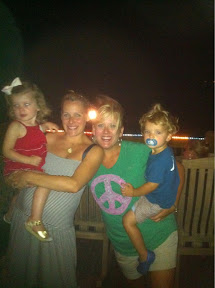 The guys did a FABulous job!! The show lasted for 34 minutes!! I mean seriously, we know how to put on a show!!!
Then it was beach time!! We are a "beach family", meaning we literally spend all our time ON the beach!! We always laugh, when people say "Well, What did you do on your trip?" We are like, well, we went to the beach, literally, EVERYDAY!! Now don't get me wrong, at night we LOVE to go out, but our days are spent on the beach. I figure I can play miniature golf, go to waterslides, and ride go carts at home!! If I'm at the the beach, I'm on the beach!! Luckily this suits my boys just fine!!
Me, Anna & Christie!
My shuffleboard boys!!
Big B and B on the boogie board!
All the girls and Jack, did make a trip to Galveston for some shopping and lunch!! We had lunch at one of our FAVS the Mosquito Cafe. Mimsy and Jack enjoyed having to upstairs of the restaurant all to ourselves!!
Shopping on the Strand wore Jack out!! He fell asleep sitting up in the stroller and his SuSu just had to carry him!! Love our SuSu!!!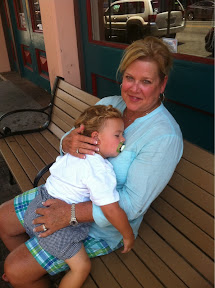 After our shopping trip it was back to the beach!! When we got home some other friends had come to join the fun! The Pigg & Winston families came down for an afternoon of play with the kiddos!!
Jack, Riley & Barrett on "super mabel"!!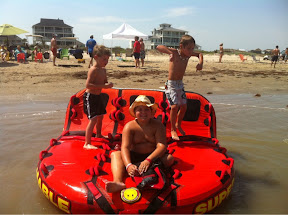 The kiddos had a blast catching hermit crabs, building castles, and playing on the waterslide!
Jack and Mimsy!! These two just make me laugh the way they pose together!! HA!!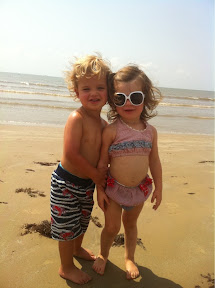 The Barrett girls!!!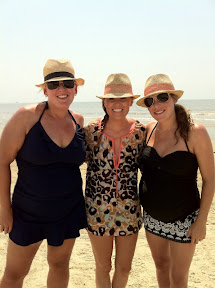 Sisters!!
Nothing like a nap on the beach! My baby HAS to have his sleep!
Brown bean- bucket- boys!!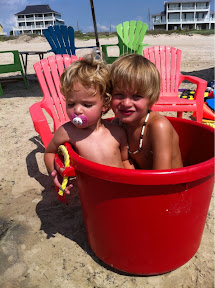 Surfer B!!
B and a black tip shark!!
Sandcastle, by B & Mom!!
One of the many nights of crabbing!!
Trying to get a some family shots,
why do they never go as planned???
We were missing Big B, he was already in the car ready to go to dinner, HA!!
We tried!!
It was such a fun week!!! Everyone joked that it really wasn't a "vacation" because with all the kiddos and not having our "own" house this year, it was "family get together"! Haha!! We all worked hard, but it was so worth it!! Next July 4th, we will hopefully be in our NEW beach house, and we will have a new addition, little Millie!!! Happy Fourth!!!!!