I love this time of year because it's baseball season!! I never thought I would enjoy the ballpark, but I'm learning to;)
It was so cold at practice on Wednesday, Jack didn't notice he played baseball all night with the big boys! At one point I hear everyone just howling laughing, I turned to look. It was Jack up to bat, with a helmet on backwards and a bat twice his size! It was hilarious!! I missed the picture, I had to run and get him before he knocked the kids ball of the tee!! Ha!!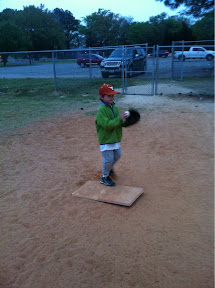 I finally had to put this little
Cracker Jack
in the jeep with me!!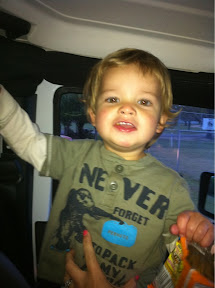 TROUBLE!! But he sure is cute!!
- Posted using BlogPress from my iPhone