Today we had a staff appreciation lunch at Barrett's school. I woke up bright & early to make chicken salad sandwiches and lemon squares! Yum! Our theme was pink flamingos, "We're tickled PINK, about our staff!"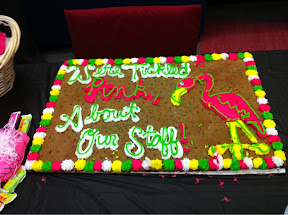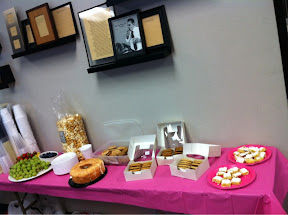 Here are just a few of the teachers & staff.
It was fun being able to have lunch to celebrate ALL if their hard work!! We have GREAT teachers and Staff!!
- Posted using BlogPress from my iPhone