On Friday my Mom and Christie were here for a visit!! We were meeting Leeanne in Canton for a girls shopping trip. I had asked Ryan to bring me something to drive because we were going to have a few other people with us, and with all the carseats we wouldn't fit in my ride. My hilarious husband sent this ........
Yes, that is a 15 passenger van!! Bahaaa!!! I think he thought we were doing some serious shopping!! My other riders didn't end up going so we had a BIG ride all to ourselves!!
We were strolling around Canton and I looked up and saw
Caroline
!! I screamed at her and probably scared her to death!! HA!! I told her who I was, a twitter/blog friend and she was so sweet!! Her and her Mom are just precious!!! I love meeting blog and twitter friends in real life, so fun!!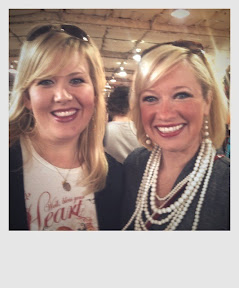 Christie and Leeanne were looking for baby bedding for the new bundles of joy!! I found the PERFECT bunk beds for the boys room at Rough Creek!! This is a picture of a picture, and it will be a twin over full. I think it will be just perfect!!!
Mims and Jack decided to forgo the strollers and ride in SuSu's
canton cart!!