We had a busy, fun Saturday in Lufkin. We started out the day at the zoo.
My kiddos like the Lufkin zoo better than our zoo because it has a train! Ha!!
Who cares about the animals right?!?
Here is Barrett with his
Lindale Eagle
!
The peacocks run around everywhere, the kids were not sure about them at first but they warmed up to them!!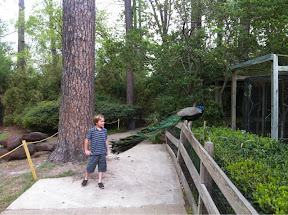 Look at this beautiful white one, we think it's an albino peacock. Mary Michael called it a princess peacock!
Mimsy & Jack!
Riding the train!! Yea!!
We had a great time!! The kids played on the playground.....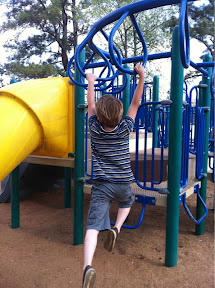 and begged to ride the train again! Ha!
Later that afternoon we had the wonderful Kylie Tyer take the kids pictures. I will post those when I get them! Can't wait!!
On Sunday morning before we headed home to Lindale we ate donuts from our favorite place, Shipley's!!
The boys and I decided to drive through Palestine on our way home and check what Daddy and Big B had done at the cabin over the weekend.
Stone work on the columns!
The fireplace stone work has started!!
What a great weekend!! Love my family!!