This afternoon I was making posters for the bake sale at Barrett's school.
Well trying to make posters!
Barrett really wanted to help me! After a short battle over the sharpies, he finally resorted to his crayons.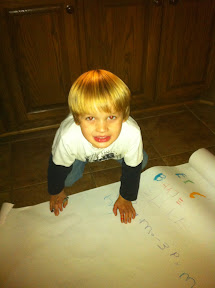 He put one of my posters on the floor for an example.
I thought it turned out pretty cute!!
- Posted using BlogPress from my iPhone