Since Oprah had her LAST favorite things today, I decided to share one of my favs!!
I have been in love with this candle for a while now...like years. It is a holiday candle that I get from Neiman's. Years ago it was made by Harry Slatkin "the nose" for fragrance. It is now the same scent but made by NEST, still sold at Neiman's. I just adore it! It is THE perfect holiday scent!!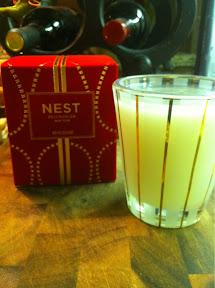 I have started burning mine, and I'm in heaven!!!
- Posted using BlogPress from my iPhone