So today was early release day for the boys at school. Which meant my day alone was cut short...boo! Ha!! Just kidding,
kind of.
Leeanne and I headed to Tyler for pedi's and a trip to Starbucks. I LOVE Starbucks, and today they put out their holiday stuff which meant these beauties were back!!!!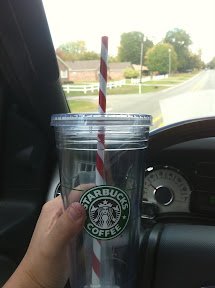 I got one of these last year and I
love it!!
How happy was I to find the new ones today!! It was a short but productive day. My dad called right before I was about to get the boys. He asked what I was up to? I said " the boys have early release today, so I am going to get them." He died laughing and said "did they go to prison recently?" HaHa!! I never thought of it like that!!