Well....I actually participated in Black Friday this year. I went to sleep early while watching Texas get beat by the Aggies on national television; ugh!!!!!!!!!!!!
I set my alarm and woke up at 3a.m.!!! Craziness! I met my mother in law and sister in law at their house and we headed off on our shopping extravaganza!
I had no idea what to expect, and frankly I was unprepared!! These people are a little more dedicated and hardcore than I am.
Here is our line at Academy!!! I got my sweet hubby's everything he requested from there. When I called and told him he REALLY thought I was joking!!! Way to make me feel good babe!!
We made 8 stops by 9 a.m.!!! I really couldn't shop because I was so busy marveling at all the
psychos
I mean shoppers!!
I came home
hoping
to nap but one crazy little man had other plans!!
We are still at my parents house while the big boys are hunting. We decided to start the Christmas decor, SuSu is such a pro!!!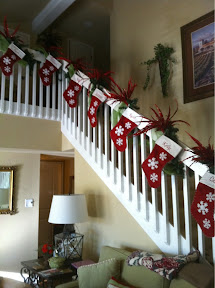 We are still decorating and watching football, my kind if lazy day...minus this morning. Ha!!!
- Posted using BlogPress from my iPhone