My silly boys were in quite a mood bright & early on Monday morning. They decided to start the day of with
raccoon fights?!?!
Really?!?! I might add this took place before I had even had my coffee!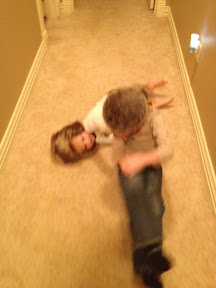 Yes, raccoon fighting. Apparently, it's a great way to start your week!